Sania Mirza, an Indian tennis player, and Shoaib Malik, the former captain of Pakistan's cricket team, have had a turbulent marriage, according to claims that first surfaced a few months ago. It appears that the divorce allegations have once again made headlines. Izhaan Mirza Malik, the star couple's first child, was born on October 30, 2018.
However, a current event has brought the spotlight on their divorce. Sania Mirza's name appears to no longer be included on Shoaib Malik's Instagram account as his wife.
Earlier, the cricketer's bio read, 'Husband to a superwoman @mirzasaniar', which seems to be removed now. Netizens are speculating that Sania and Shoaib may soon part ways.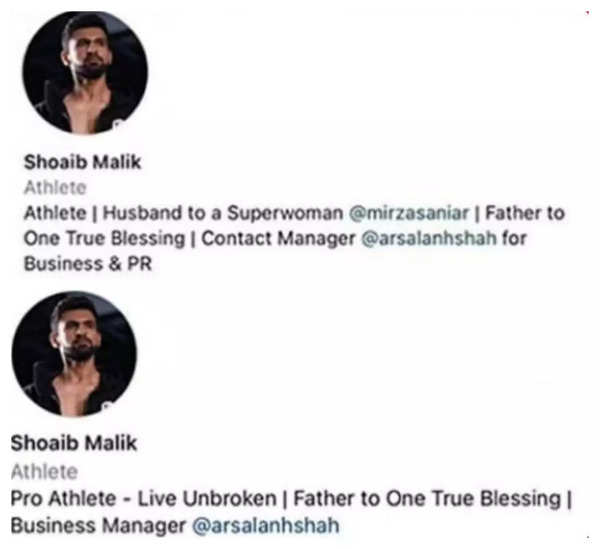 Sania and Shoaib got married in 2010 and have a son named Izhaan. Divorce rumours started gaining strength after Sania shared some cryptic posts on Instagram talking about separation.
On November 11, Sania Mirza first ignited speculation of their split when she posted a cryptic Instagram story with the line, "Where do broken hearts go? Find Allah." It has been alleged that the cause of their divorce is Shoaib Malik's purported extramarital affair with Pakistani actress Ayesha Omar.